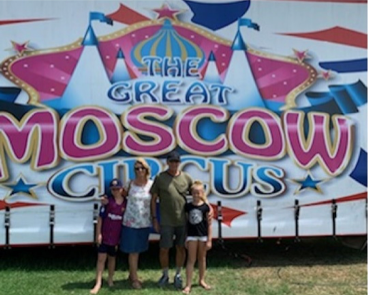 Volunteering Gold Coast and Michael Edgeley (the promoter) very generously made a family pass to the Moscow Circus available to Sailability Gold Coast as a Christmas gift for one of our volunteers.  The lucky recipients was the Cini family.  You may know them better as Kerry and Eddie who took their grandchildren along to the show.  Kerry you probably know even better as the OOD and would be aware of her enormous effort most Tuesday's throughout the year and Eddie is a quiet achiever in the background often working on boats, building something, fixing something or getting the 303s into and out of the water.
Their grandson, Taj, when asked how he enjoyed the show said … Wow it was amazing!  Kerry reported it to be an excellent show that had the audience enthralled throughout.  A deserving family.
Sailability Gold Coast acknowledges the generosity of the Moscow Circus, Michael Edgeley and Volunteering Gold Coast.